Once in a while, we meet someone who we might be genuinely interested in or attracted to. It might be from just a glance, or from just a word; but you know you'll find them more interesting if you get to know them better. But being interested in someone, and getting to know them is not the same. In fact, people now-a-days tend to be quite reserved until they really get to know someone. Here are a few things you can do to get to know someone in a fun and effective way.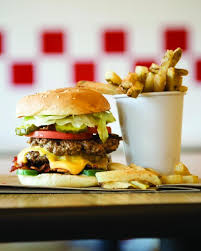 Keeping it unofficial and string free – the best way to get to know someone, is by ensuring that they are comfortable. Most people are comforted by food, and open up better over a meal. Choose from among your favorite burger restaurants or coffee shops, and plan for a light, "no strings attached" meetup. This works perfectly for first dates too, as it gives you both the "freedom" of leaving whenever you'd want.
Choosing a topic that interests them – whether you're grabbing your meal at family run diners or top restaurants with fine dining, the best way to get someone to open up, is by talking about something that interests them. In fact, we'd say it's one of the prettiest ways of getting to know someone, as most people become animated and "come alive" when talking about their passions. Make sure to really pay attention to the words, rather than forming your next question.
Exploring a new place together – being uncertain about something generally tends to make people uncomfortable. But if you're both facing an unfamiliar situation or exploring a new place together for the very first time, there's no need or room for being uncomfortable. This can be anything from exploring a neighborhood town or starting up an unfamiliar sport together.
Playing the tour guide in a familiar place – like we mentioned before, people tend to open up and come alive when talking about what interests them. If you're new to town and getting to know someone from said town, ask them to be your tour guide. Visit their favorite places. This can be done even if neither of you are new to town. Seeing the same old places that you've always known through someone else's eyes can be a revelation.
A little childish fun – there's something about the innocence of childhood that leaves no space for awkwardness or shyness. If you want to get to know someone stress free, consider doing something childish with them. Play at the arcade, swing by the playground or engage in a water/snow fight. Trust us, the laughter will melt away any ice…!
Are you someone who often feels buried in work and family commitments? Do you feel like you hardly get to properly spend time with your friends anymore? Do you want to change that? If we got an enthusiastic yes from you as a reply to our questions, then the below is just for you…
Meet for coffee and a bite
Let's face, most of us are actually too busy to have a proper gettogether. Work commitments and growing family responsibilities are usually the reason for this. More often than not, we tend to have just a meetup, and that too in broken groups. For a meetup like this, rather than a bar, cafes and diners are the best. You can squeeze in your meetup during your lunch break at work, or after work, before heading home for the day.
Do a more formal meal
If it's a friend you haven't caught up with in a while, or if you already do the whole "meeting up briefly" before work or at the lunch break scene before, then a more formal, and proper meal might be called for. Reserve a table at your favorite sky bar in Bangkok, and catch up with them while fine dining. Even if it's not at a high-end place, if the food is good and the mood feels right, then it's hard to get wrong. What'll be more fun, is if you can find a place neither of you have ever been to before; making this your experience together.
Do something meaningful
If you frequently meetup with your friends at restaurants or a Bangkok dim sum place, then the above suggestions might not be very appealing to you. After all, food is food, and there's so much that you can speak at a public place. If you want to do something more meaningful, try volunteering together. Most soup kitchens are generally understaffed, and can always do with a little extra help. If your locality has a soup kitchen you'd like to volunteer at, suggest your idea to your friends. If all fails, a lazy day in and a sleepover If you're having a busy schedule or a hectic time at work, the last thing you would feel like doing is going out or working more. If your friend or friends too feel the same, consider inviting your friends over for a casual night in. Cook together, watch a movie or chill to some relaxing music together, and fall asleep in a pile on the couch. Remember to ask them to bring their work clothes (if they are working the next day) so that they don't have to rush home in the morning to get to work on time…